Editor's Note: Last year CNN reported that sitting is the new smoking. Yes, sitting is that dangerous to your health. Sitting for long hours also creates a lot of pain. That's why I'm thrilled contributing IWBI blogger Susannah Steers is sharing her secret weapons for preventing a sore, achy and unhealthy body. Her exercises will also keep you alert.
Movement and physical activity are great passions in my life. And I'm lucky enough to work in a profession that allows me to move my body around a lot. Every day I have an opportunity to stretch, bend, reach, twist, crawl, roll, run, jump, lift, arch and press. And I get to help other people learn to do those things really well; so they can feel strong, confident and energetic doing whatever they are inspired to do. I love my work!
This year my business has enjoyed some wonderful new growth. I'm excited by this momentum, but it has come at a price. It means that I'm spending more time at my computer, and unless I'm very careful, my body quickly feels the effect of that extra time sitting down. Those added hours in front of my laptop can lead to a stiff neck and shoulders, and make my back and hips tight and sore. But when I pay a little bit of attention to HOW I'm sitting, I can banish those aches and pains completely!
There are lots of exercises you can do before and after you've been sitting to release your shoulders, support your spine, and open your hips. But what if you could PREVENT that stiffness? You CAN! An embodied approach to sitting can go a long way toward releasing that tension and strain before it causes trouble. Here's the secret:
Find a chair that allows you to place your feet flat on the floor, with your thigh bones parallel to the ground. If you're short, like me, sometimes it's hard to find a chair at the perfect height. If that's the case for you, raise the floor instead! Place a book or small box under your feet.
Drop the weight of your feet into the floor, relaxing your thighs and hips. Feel your sitz bones dropping into the chair, a little like garden stakes into the earth. Avoid tucking your tail under.
Feel the length of your spine floating skyward. You don't want to force it into a long, tight position. Instead, imagine your vertebrae like corks on a rising tide. When you find that sensation, your torso will begin to feel long and light.
Relax your shoulders down your back. Avoid "pinning" them down with extra muscle in the armpit and shoulders. Instead, imagine that they can slide down your back like melting ice cream. Imagine a little helium balloon under each armpit; easily supporting the weight of your shoulder girdle.
Float your head skyward. Imagine a thread from that little spot on your skull where the hair swirls out of the top. Feel the back of your throat resting easily against the front surface of your spine.  (Make sure your screen is at eye level. It makes keeping the spine long really easy!)
Make sure your work surface is the right height. You want to be able to hang your upper arms, with the lower arms at about 90 degrees. As you work on your computer, support your wrists long – no drooping!
If you're sitting on a big ball at work, instead of a chair, to promote an active core – don't assume that the mere fact of having the ball is all there is to it. Adopt some of the tips above, and you'll get a better response from your core musculature. The feeling should be light and easy – not effortful or stiff.
Don't assume that an ergonomic set up will do all the work for you! Having your desk, computer and chair at the right height and position for your body is important. But notice how you are sitting as well. What is tight that doesn't need to be? What can you let go of? Where is the real, easy, deep support?
Check in with yourself after you've been working for a while. (This one is really important!) Can you still feel your feet on the floor and your sitz bones in the chair? Can you feel the length of your spine and neck? Can you feel the hang of your shoulders? Sometimes, even with the best of intentions, focus on your work creates a situation in your nervous system where it's really easy to lose the fundamental support you've set up. If you find yourself slouching and disconnected, shoulders up around your ears, don't beat yourself up, but don't ignore it. Get up and move around a little.
Get up FREQUENTLY and move around; even if just for a couple of minutes. Shake your booty. Hang your shoulders. Wiggle. Re-set the body and your nervous system. Then sit back down and try again. The more you practice these few little things with attention, the better they'll get over time. The better you get at sustaining them, the better you'll feel over the course of your day.
Simple strategies like these ones can really help the stave off the stiffness created by sitting for long hours at a time.  And then, when you're finished work for the day – find a way to move around some more. Climb stairs, walk the dog, go cycling with the kids, dance around your living room – whatever! Spend some time moving your body in different ways. My family often finds me with the music cranked up, dancing around the kitchen while I make dinner. It's not all I do – but it sure shakes off whatever tension may have accumulated over the day.
What do you do to support yourself through a day riding the desk? Try some of these tips and leave a comment below. I'd love to hear what works for you!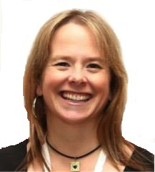 Susannah Steers is an Integrated Movement Specialist, speaker, workshop facilitator and founder of Moving Spirit; where she helps active people find their BEST moving bodies. To download her FREE "Fitness Reboot" video, and feel your body THRIVE in 8 simple steps, visit www.movingspirit.ca.
{ 0 comments }