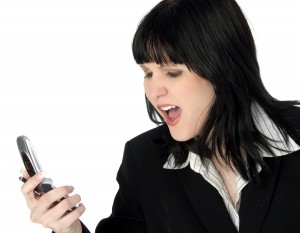 There is nothing that will ruin your day or drain your energy faster than having to deal with a jerk at work. You know whom I'm talking about.
The guy who slams a door in your face.
The gal who yells.
The guy who throws a temper tantrum when you disagree with him.
Yes, it would be great if this kind of thing didn't happen. Yet it happens all too often (I worked with someone who did all of these things and more for 8 years) and without human resources coming to the rescue. Even if HR intervenes, dealing with a jerk at work takes a lot of energy and suppresses your productivity and creativity.
They call these jerks "vampires" for a reason. They suck you dry of energy and creativity.  Until the difficult person gets sent packing and even if they don't, you have to deal with him or her. Here are some practical tips for navigating jerk-ism and sailing through your day with a smile on your face and your energy and productivity in tact.
{ 0 comments }