Guest post by Stacey Martino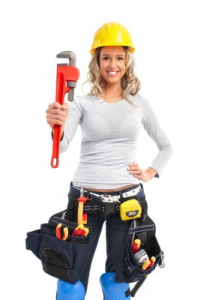 Nope!  I am Not in the Partner-Fixing Business!
Do you find yourself thinking or saying, "This is not the man I married?" or "He's so different now"? Or, maybe, "It is all her fault!" or "This is not the woman I fell in love with!" or even "She changed"?
I hear this all the time. People come to me with these responses and ask me to fix their partner! First, let me just say that, while that hat and those tools look cute, I am not in the "partner-fixing" business
If you are feeling that your partner has changed or that they are not the person you fell in love with…you are right! Everyone changes, we all know that. Some changes are positive and take us closer to the life we desire, while other changes are destructive and cause pain.
{ 0 comments }