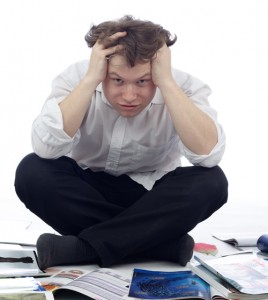 To hear the debate over the last few weeks you would think burnout is a woman's issue. Facebook's Sheryl Sandberg is telling us to Lean In to get ahead but balance it all, while Lehman Brothers' Erin Callan is telling us to lean back and don't make the same burnout mistakes she made. Then there is Huffington Post's Arriana Huffington telling us to avoid burnout while Marissa Mayer is brought in by Business Week to tell us to suck it up, burnout doesn't exist.
What is a working woman to do? Do you lean in, lean back, keep climbing, hold back or give up?
Wait, what was that? The guys are burning out as well? Of course they are. They invented burnout.
At networking events and parties, I used to respond to the question "what do you do?" with a get to the heart of it response "I help women double their energy?" If there was a man within ear shot he would be on my like a lion on a gazelle asking "but what about me?" I would answer, "well of course I work with cool men."
This recent media frenzy over women's burnout and work-life balance got me thinking about this plea from men a bit more seriously. Do men really need help? Then I remembered a brilliant executive I know whose career was shortened after his third heart attack. Sure the pressures on men are different, but we are all working with the same reduced work resources and 24-7 technology these days. If we focus on the common challenges, we are more apt to come up with solutions.
Burnout is part of the modern human condition
Burnout is not something that a vacation every four to six months will cure, as Mayer suggested in her interview on Business Week. Burnout has always been with us. In the seventies, University of California, Berkeley professor Christina Malasch and colleagues created an inventory to measure burnout. It is not gender specific.
Burnout is in part about being emotionally exhausted. And then there is the fatigue. Then the resulting weight gain from inactivity and stress (yes cortisol is also known as the "gain weight easily" hormone) affects everyone. Burnout is linked to increased risk of coronary heart disease irrespective of gender. It also places you at greater risk for Type-II diabetes, stroke and depression according to the Mayo Clinic.
Burnout is equal opportunity. We know the vast majority of IT administrators are men. Yet, a 2012 study by Opinion Matters of 500 IT administrators found that 67% of employees have considered switching careers and 85% said their job was intruding on their personal life. Men are just as much at risk of burnout as women.
That being said, for companies committed to a diverse workforce, especially in the leadership ranks, women's burnout is an area you don't want to overlook.
The Diversity Factor
I attended a Center for Women in Business conference in February that got me thinking about the role of burnout in diversity planning. According to their latest report and presenting panels, one of the biggest challenges we face in advancing women is they don't stick around long enough to make it into the C-suite.
Here's the thing, they are not leaving because they aren't smart or qualified or because they want to have a child; many are getting burnt out in the corporate environment and leave to create more balance and control in their life. I believe this is why women start business as a greater rate than men.
For all those executives, diversity officers and human resource professionals looking to advance more women and minorities into leadership roles, don't overlook the role of burnout in losing some of your most talented staff.
A Rising Tide Lifts All Boats
With two-thirds of people not getting enough rest in America, we are all at risk of burnout. At a minimum, that's a lot of us suffering from fatigue.
I have this vision (sure call me crazy) of a world where people are no longer suffering from fatigue and burnout. Where all people give their best in all aspects of their lives – work, family, self. Imagine the joy, productivity and economic wealth that stems from that shift. When we recognize that burnout and fatigue is a universal issue – not just a women's issue – than maybe we can then have a serious conversation about the solution and raise all of us out of the brain fog.
With energized success,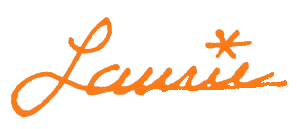 Laurie Erdman